Hue Imperial Citadel
Famously being one of Vietnam's seven UNESCO World Heritage Sites, the Imperial City of Hue has long been a must-see attraction for tourists visiting a hidden charm of Vietnam. The Imperial City of Hue was actually a walled fortress and palace belonged to the ancient city of Hue which was a capital city of theNguyen Dynasty for 140 years date back from 1805 until 1945.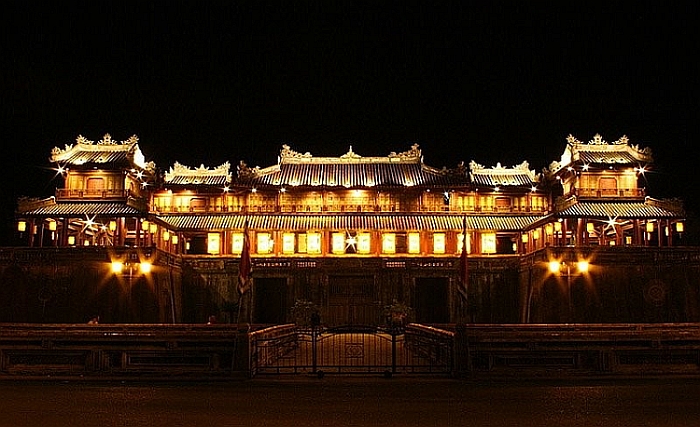 Minh Mang Tomb
Minh Mang Tomb is in Huong Tho Commune, Huong Tra District, on the west bank of Perfume River and about 12km south of Hue City center. This place is where 2 tributaries join to form the picturesque Perfume River.
The tomb was started constructing in 1840 under the order of King Minh Mang. After his death in 1841, King Thieu Tri continued the task, according to his father's plan. The monument was finally completed 2 years later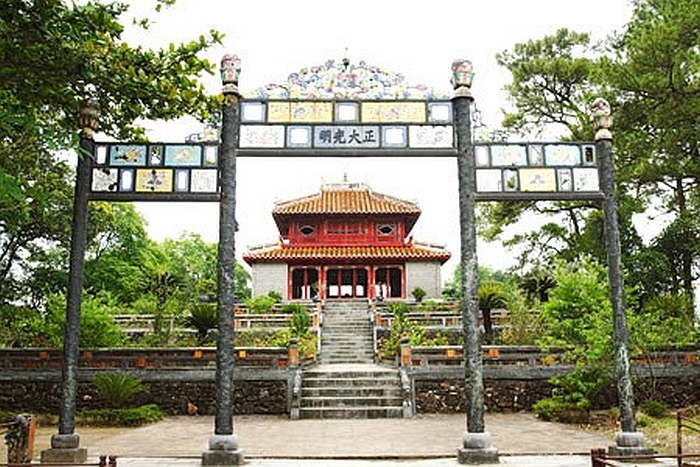 Ngu Binh Mountain
Ngu Binh Mountain is also known as Ngu Mountain or Hon Mo or Bang mountain with 103 meters height on the right of the bank of Huong river. It is far about 4 kilometers from Hue city to the south. Two sides of this mountain have two small mountains: Ta Bat Son and Huu Bat Son. The Nguyen royal dynasty decided Hue palace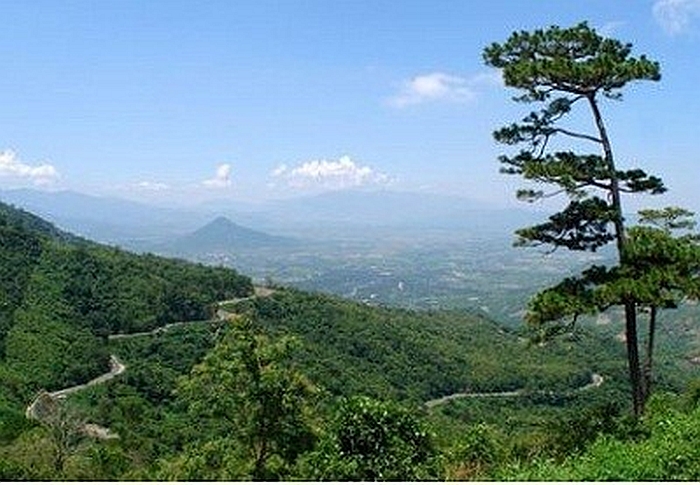 Perfume River
A visit to Hue is not complete without an excursion by boat on the Perfume (Huong) River. The 30km-long river gently meanders through mountains, hills, forests and also luxuriant villages of Kim Long, Nguyet Bieu, Vi Da, Dong Ba, Gia Hoi, Cho Dinh, Nam Pho, Bao Vinh, carrying along pure and fresh aroma of tropical plants and flowers